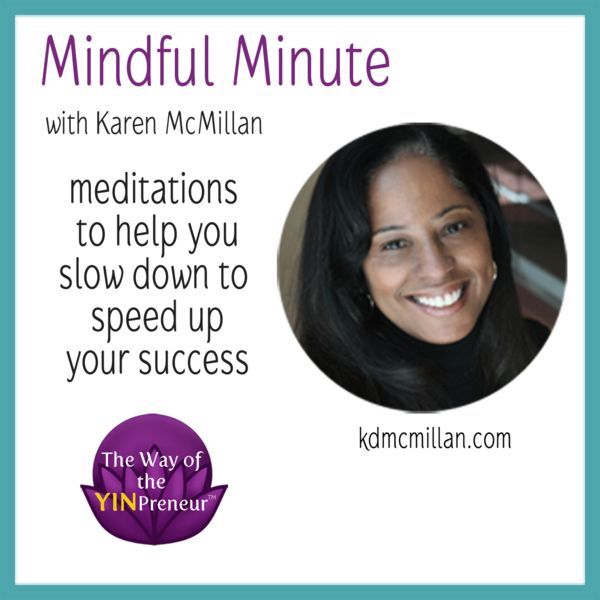 Mindful Minute by Karen McMillan
View/Subscribe Here
View/Subscribe on iTunes
More about Mindful Minute for Artists and Entrepreneurs
Inspiration and tips to inspire creativity, peace and a powerful mindset with Karen McMillan, The Retreat Muse and YINpreneur. Time to rock your inner artist and thrive.
Podcast Categories: Business, Health >> Self-Help, Religion & Spirituality >> Spirituality
Learn more at http://kdmcmillan.com/
Mindful Minute for Artists and Entrepreneurs
Inspiration, tips and rituals to inspire your to slow down to speed you your success. Perfect for those who say "I don't have time to meditate"
Daily practice to clear your mind and let go versus resist what hold you back and drains energy. Let go and make space for magic. http://kdmcmillan.com/
Posted: January 15, 2017, 6:54 am
You are the foundation of your life and business. A strong yet flexible foundation is key to your life and business bliss. Here are 7 simple practices to help you know this bliss.
Posted: January 3, 2015, 6:26 am
Presence is a present you give to yourself. Come off autopilot. Be in the moment and enjoy life in all it's fullness.
Posted: December 22, 2014, 5:50 am